[ad_1]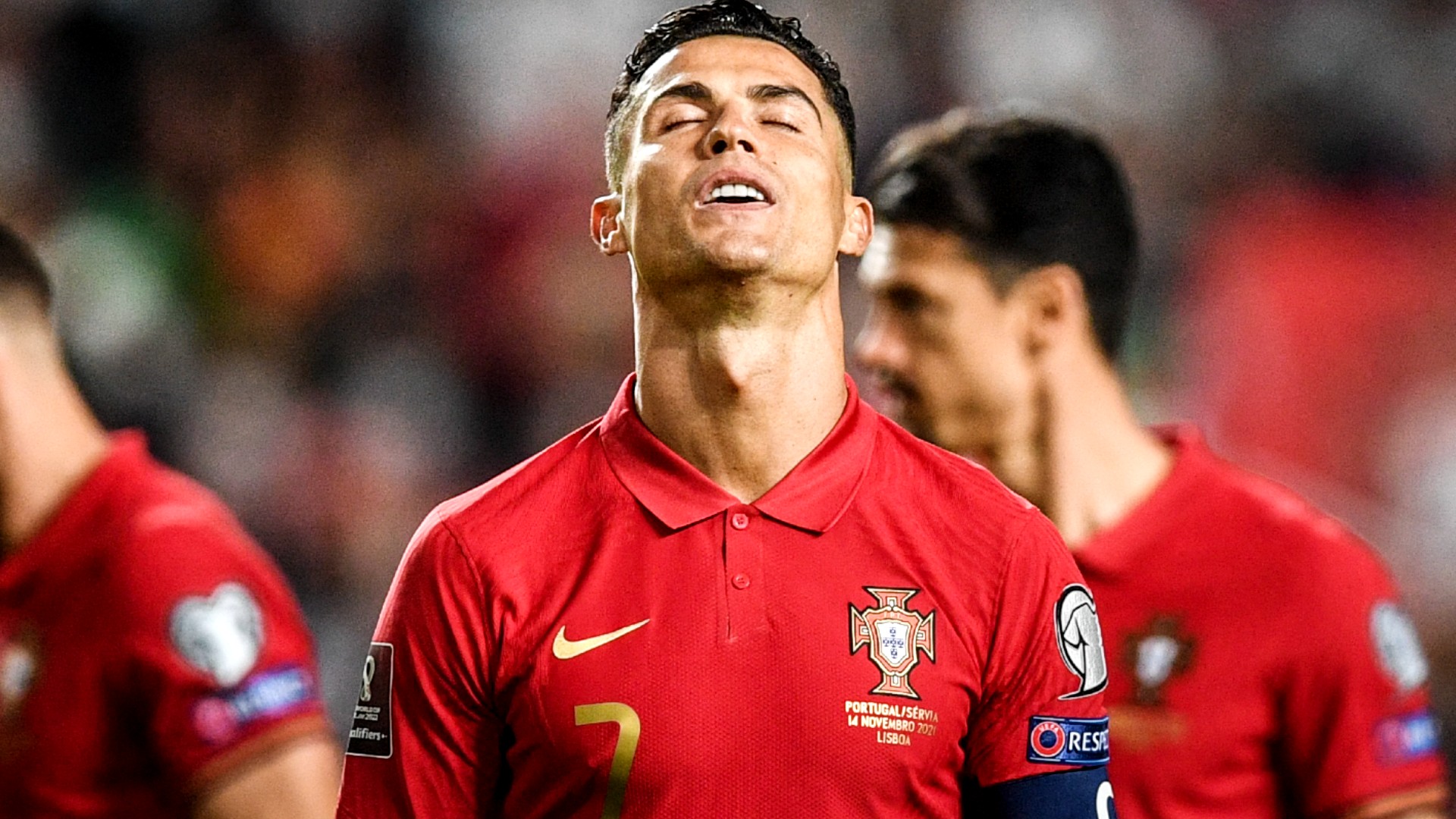 If Cristiano Ronaldo is going to qualify for what could be his final World Cup in 2022, Portugal will need to survive two single-elimination playoff matches in Europe. His path will be determined in a draw held on Friday, Nov. 26.
The 36-year-old Ronaldo and his Portugal side are in this position after a shock home loss to Serbia in the final group-stage match. That result allowed Serbia to overtake them for first place, leaving them in second place and relegating them to the playoff. That's after Ronaldo essentially guaranteed that Portugal would make the 2022 FIFA World Cup.
If Portugal can't survive both playoff knockout matches played in late March, Portugal would miss out on the World Cup for the first time since 1998. Portugal and Ronaldo fans will be praying the playoff draw is kind to them.
MORE: Everything you need to know about the playoff draw
European qualifying Group A final standings
Serbia: 20 points
Portugal: 17
Republic of Ireland: 9 
Luxembourg: 9
Azerbaijan: 1
Ronaldo was visibly unhappy with his Portugal head coach Fernando Santos following the match:
How Europe's World Cup playoffs work
Twelve European nations — the 10 second-place group finishers and two UEFA Nations League group winners — will be doing battle for three World Cup spots. They will be split into three brackets of four teams each, and each of those three brackets will have a single World Cup ticket on the line.
The four teams in each of the three brackets will first play a single-elimination semifinal stage (March 24-25) with the losers going home. The winners advance to a single-elimination playoff final (March 28-29). Only the winner of that final will make it to Qatar. 
The draw to determine the four-team brackets will take place on Nov. 26. Ronaldo's Portugal joins European champions Italy among the surprise teams that dropped into the 12-team playoff field (listed below in alphabetical order). The top six nations will be seeded and will host the semifinal matches. The host of the finals will be determined by a FIFA draw:
Nation
FIFA Ranking
How qualified
World Cup apps
Titles
Austria
32
Nations League
7 of 21
—
Czech Republic
31
Nations League
1 of 6
(as Czech Rep.)
—
Italy
4
2nd – Grp. C
18 of 21
4
North Macedonia
74
2nd – Grp. J
0 of 7
(as Macedonia)
—
Poland
23
2nd – Grp. I
8 of 21
—
Portugal
8
2nd – Grp. A
7 of 21
—
Russia
33
2nd – Grp. H
4 of 7
(as Russia)
—
Scotland
42
2nd – Grp. F
8 of 21
—
Sweden
17
2nd – Grp. B
12 of 21
—
Turkey
39
2nd – Grp. G
2 of 21
—
Ukraine
26
2nd – Grp. D
1 of 7
(as Ukraine)
—
Wales
19
2nd – Grp. E
1 of 21
—
Portugal last qualified via the playoff for the 2014 World Cup. The European playoff format back then was based on a two-match series in which Portugal got past Sweden in an epic duel between Ronaldo and Zlatan Ibrahimovic. That showdown could take place once again in the playoffs for the 2022 edition, except it would be a single knockout match.
MORE: Man United owner gets Ronaldo detail wrong in speech
Ronaldo is attempting to make his fifth World Cup, having qualified for the last four in a row with Portugal. His nation seemed to be cruising to first place in Group A, only to draw the Republic of Ireland 0-0 and then lose to Serbia at home in its final two matches.
It was after that 0-0 draw in Dublin that Ronaldo felt compelled to assure Portuguese national team fans that qualification would happen at home in the final game against Serbia. "On Sunday, in front of our fans at home, we're going to book our place in the Qatar World Cup," read the final line (translated from Portuguese) of his Instagram post to his 366 million followers.
Ronaldo was more measured and even more poetic in his Instagram message to fans following the Serbia debacle.
"Football has shown us time and time again that sometimes the most difficult paths are the ones that lead us to the most desired outcomes," read a translated version of his post the day after the loss to Serbia. "Yesterday's result was tough, but not tough enough to get us down. The goal of being in the 2022 World Cup is still very much alive and we know what we have to do to get there. No excuses. Portugal on the road to Qatar."


[ad_2]

Source link